I seem to be growing less interested in the HO modules everyday. I don't know if the winter scenery experiment is the culprit, or if I am just really missing operating 600 square feet instead of just 14. Tinkering with On30 has been the only bright spot lately and I have done some work this weekend on it. I worked on some details for a toolbox to go on the On30 Shay.
The toolbox is just a quick scratch build to hold the tools on one of the running boards on the Shay.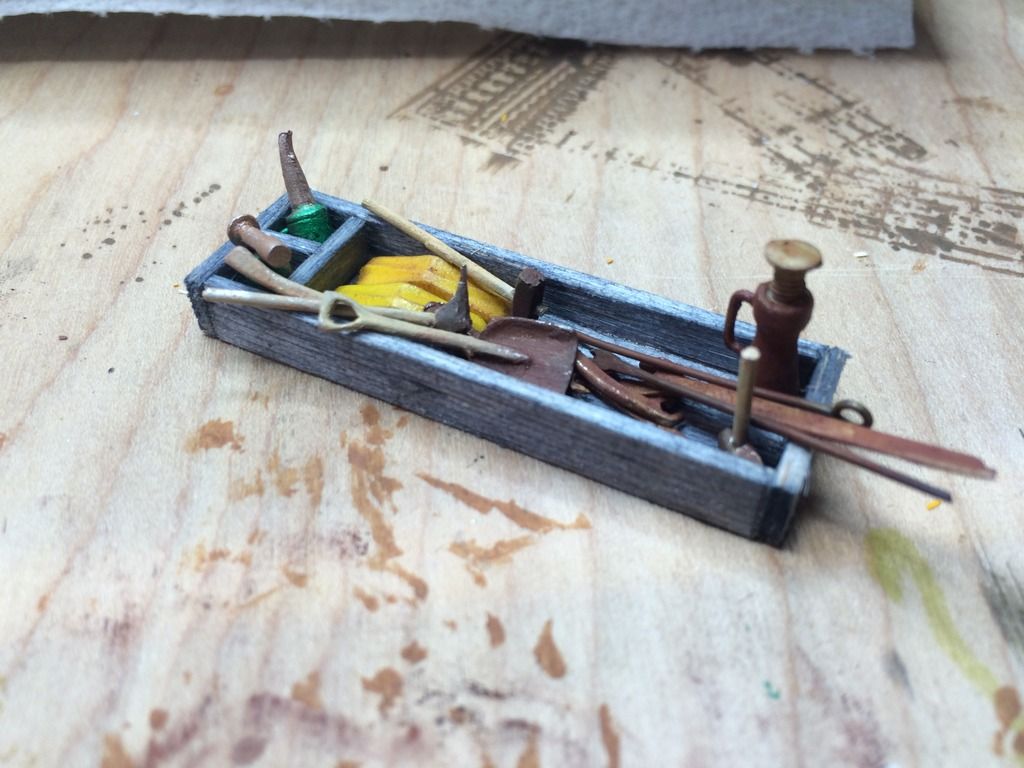 I think it looks good up there. The crew will have all the tools they need to deal with any problem that might come up. Now, to finish the weathering on the locomotive itself.