I haven't posted for awhile, mostly due to winter finally loosening it's grasp on us up here in Maine.
I have been working on a few things. The first of the two garage doors that need to come out for the layout room renovation is out and the other is about halfway. The first batch of lumber and insulation for the new walls is here and waiting, as well as the supplies to fix the outdoor drainage problem that left the room with 3 inches of water in it.
I have been working on building an On30 water tank.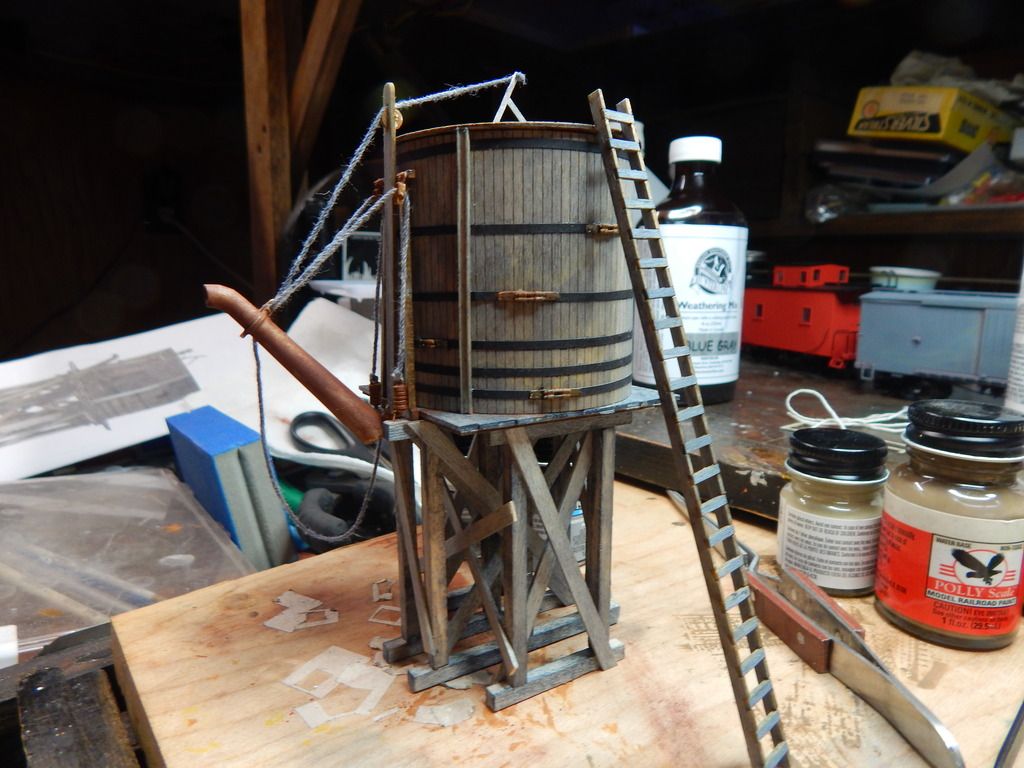 It's not quite done, but I am really happy with how it is turning out. I also started weathering on a boxcar and two cement hoppers that I built from kits. These pictures show the first layer of weathering done with an airbrush. It's supposed to rain on Friday and Saturday, so I hope to get to some work with oils and then finish up with powders as I usually do.