Got all the track down and wired up on the modules that I am building inside the house. Tested the track and everything seems to work great.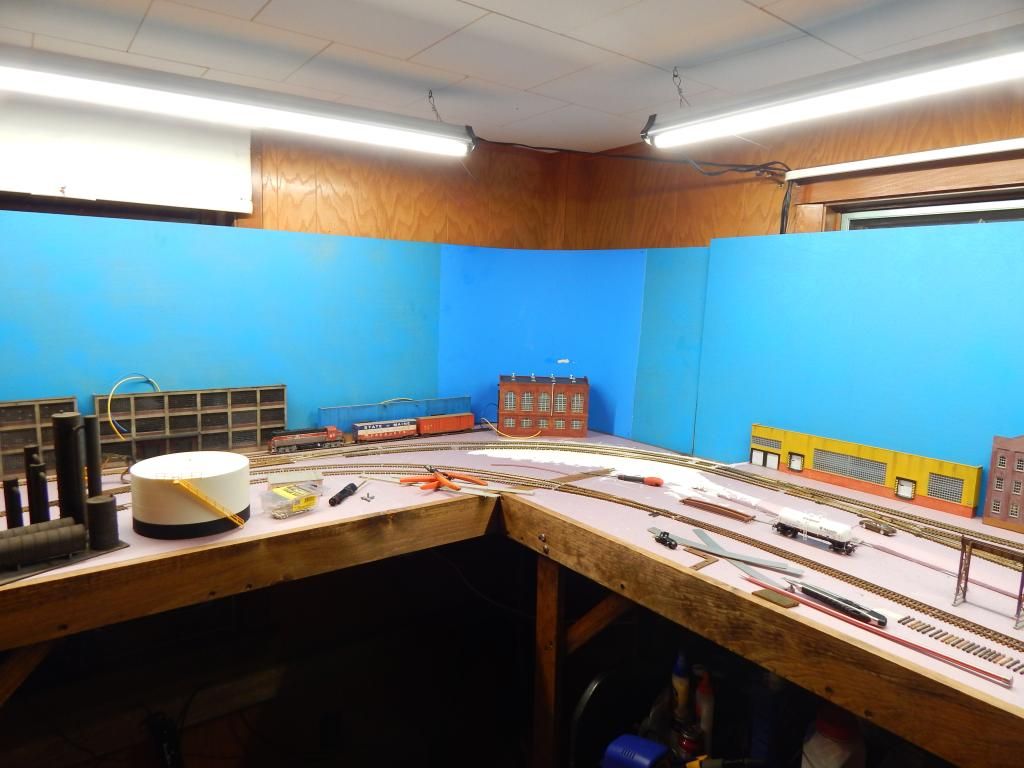 Placed out most of the structures to double check clearances and ran a few cars around to be sure.
I had plans to hand lay all the track on these but, once I started to develop a plan for the winter scenery, I realized that none of the track will be visible below the railheads.
Next up is the lighting bus, which will require a trip to the hardware store.
That's all for now. Thanks for stopping by and come back soon!