Spent some time working on getting DCC, sound, and a keep alive in the SW1500 that I am working on today. I can't seem to quite get everything to fit in and get the shell all the way on.
The keep alive is in the cab. My next try will be to put the speaker in the cab as well. If that doesn't work, I will have to get a smaller speaker to try. I also installed a current keeper in the last F3 in the fleet without one. I figured the install would be the same as all the rest, but since this unit is a Bowser, I was wrong.
All my other F units had plenty of headroom to simply drop in a current keeper with no modification. This Bowser unit does not. Tomorrow, I will lengthen the leads so that I can try to fit it in the cab area.
I put the extension on the next wood chip hopper conversion for the fleet. I tried something a bit different this time. I used U channel for the extension instead of flat styrene. I think it looks just as good and was a lot easier to work with.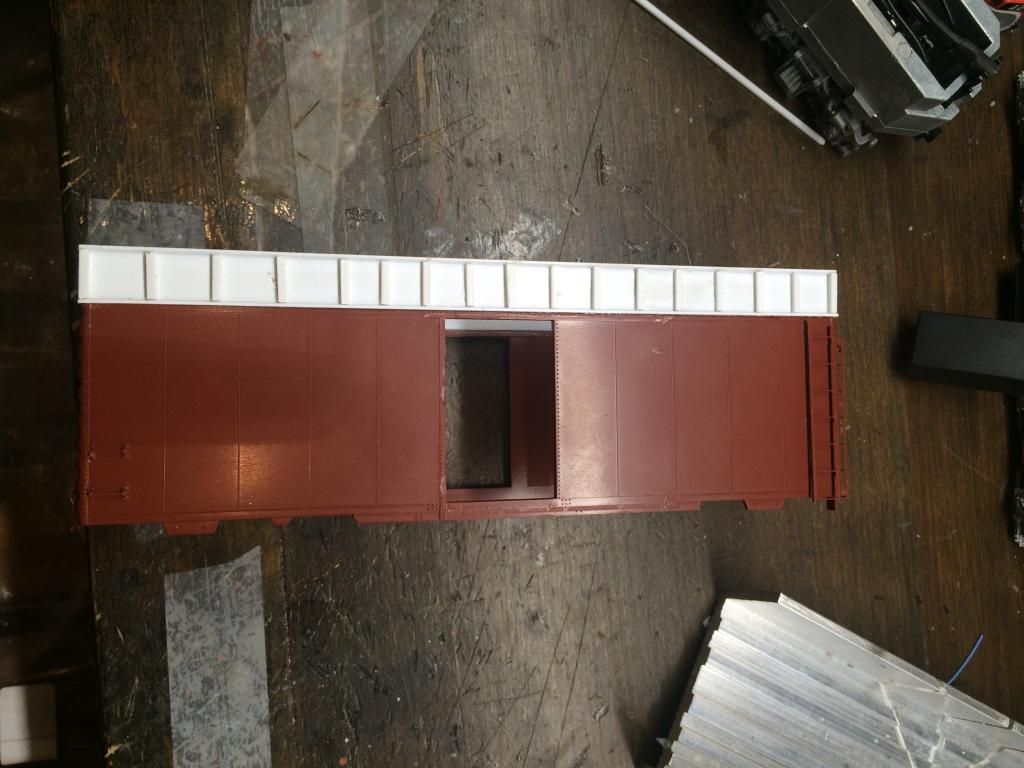 That's it for today. Thanks for stopping by and come back soon!