I have only been in the layout room a little bit the last couple days and have spent most of that time simply staring at the hidden staging yard trying to figure out why it came out so much shorter than in the plan.... In between running the mill job and a local, I did sit down to work on a set of stairs for the platform on the wood chip un-loader.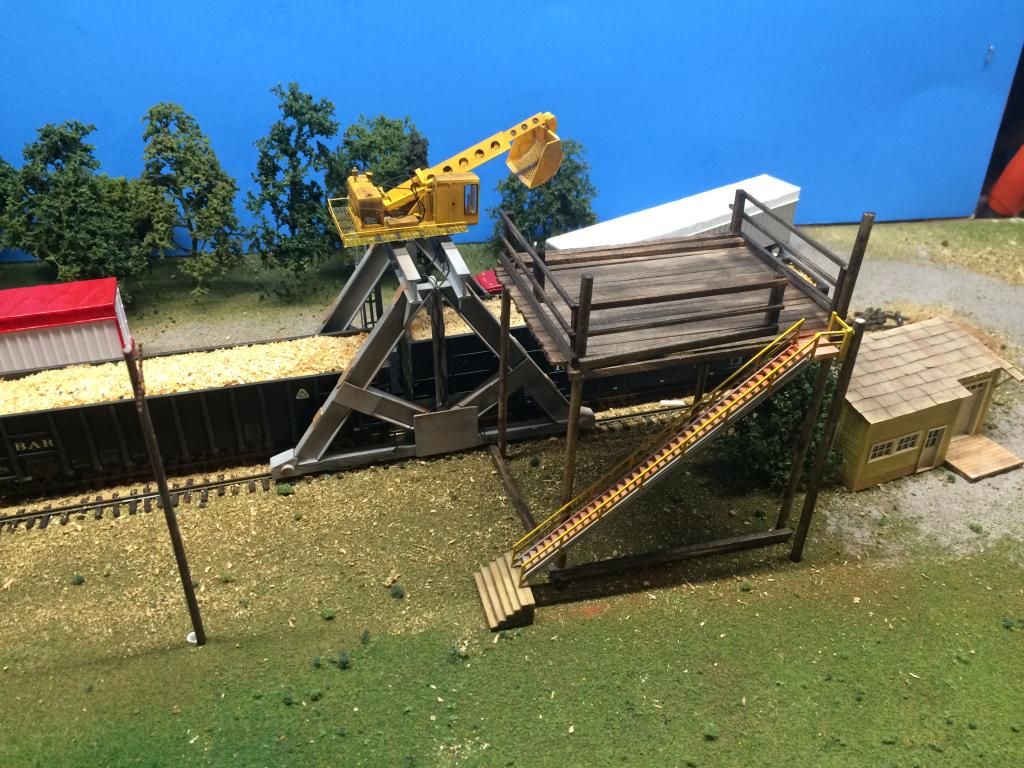 I think for the first time in the 30+ years in model railroading, I am giving up on a project and selling it to cover my loss as much as possible. This spring I purchased a pair of early run Kato SD40-2 painted for Canadian Pacific. These drives were apparently plagued with poor pickup problems. The internet has many articles on how to improve these locomotives and the forums that I frequent provided great ideas on how to fix them up.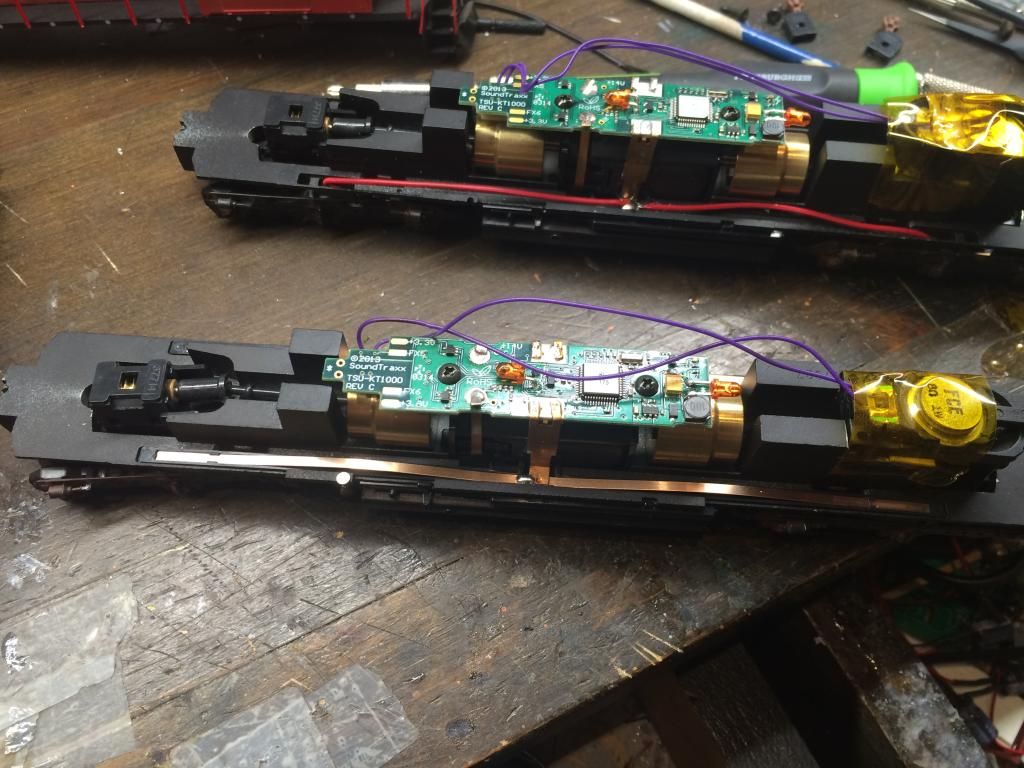 The bottom chassis in the above picture is the stock configuration. I have tried 3 different methods of modifying pickup from the trucks to the decoder to no avail. Both still stall constantly, even on flat and level track. Now, one of the tsunami sound decoders has apparently failed. It won't respond on the layout or program track at all..... I have never been so frustrated with a project. I guess they will head back to the dugout for a bit while I decide to try again or send them off to the auction site.
That's it for today. Thanks for stopping by and come back soon!