I put this hopper into service today. I weathered it gently with just a bit of dirt and rust from the airbrush.
I got these two GP38s in today. Since they will be tied to other units with sound already, I may skip sound decoders in these two to save some money.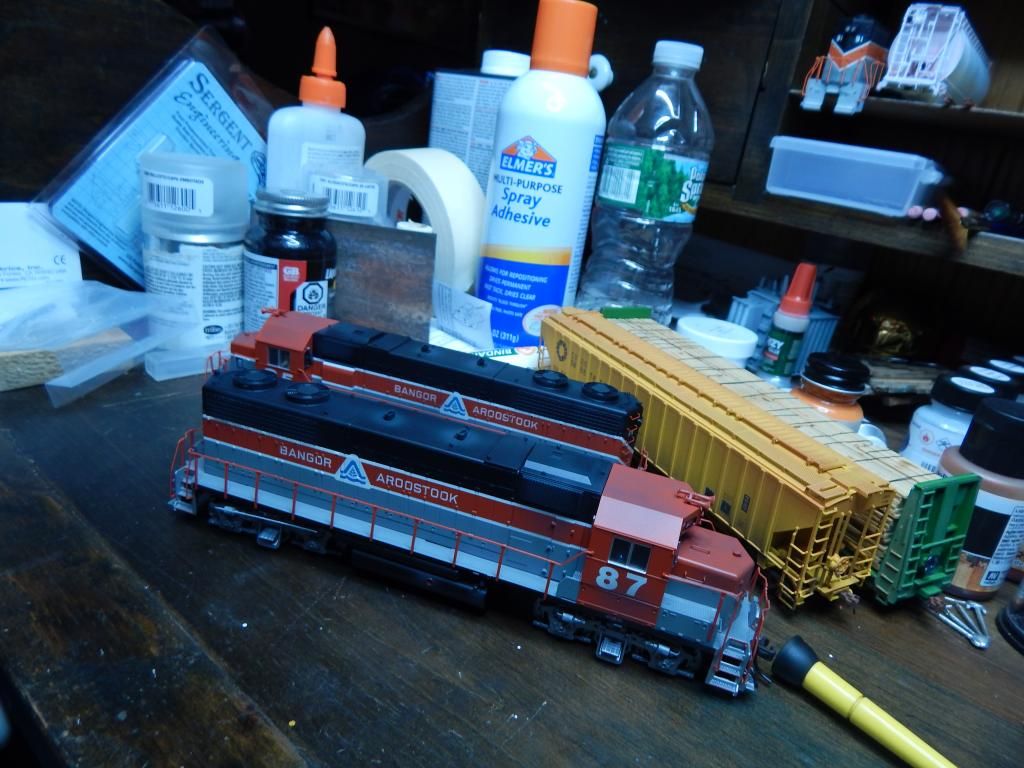 A view of the fleet idling in the south end of the Brownville Jct. yard.