Here is a picture of the decal work and weathering on the wood chip conversion that I am working on. I have several of these, and other cars, in progress that I am waiting on an order of Sergent Engineering couplers in order to finish.
I also started on a Branchline Berwick boxcar kit today.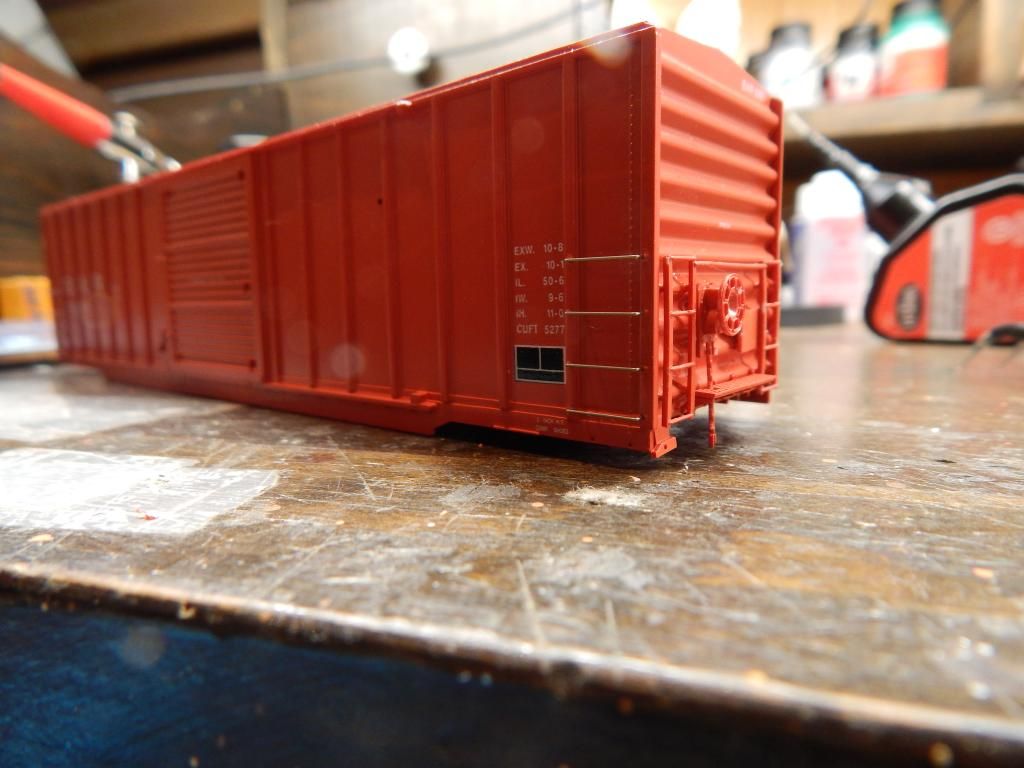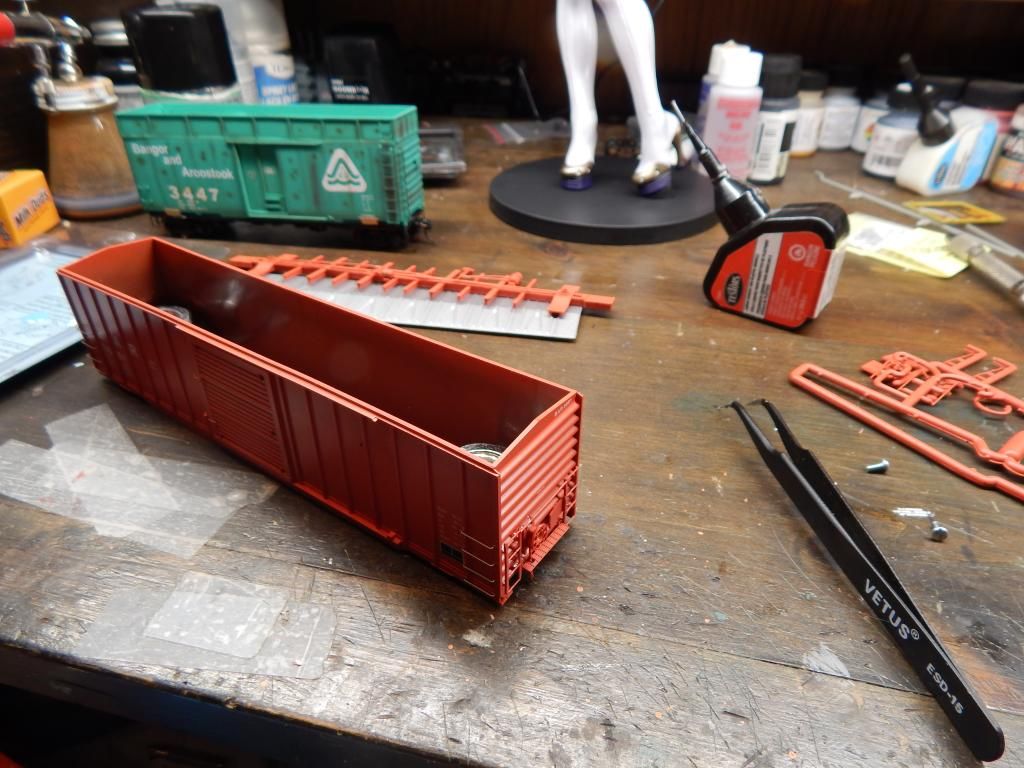 Thanks for looking! See you again soon!