Merry Christmas to those who celebrate it and Happy Holidays to friends who do not.
I have just a few too many locos than I have track space for in the yard and have been searching for a solution for awhile now. Yesterday and today, I decided to cut in a turnout in the engine house lead and add another track next to it. This track added room for 5 locos with a sacrifice of room for 2 locos on the engine house lead where the turnout now sits. A net gain of 3 is pretty good for the lack of space that I had in the area.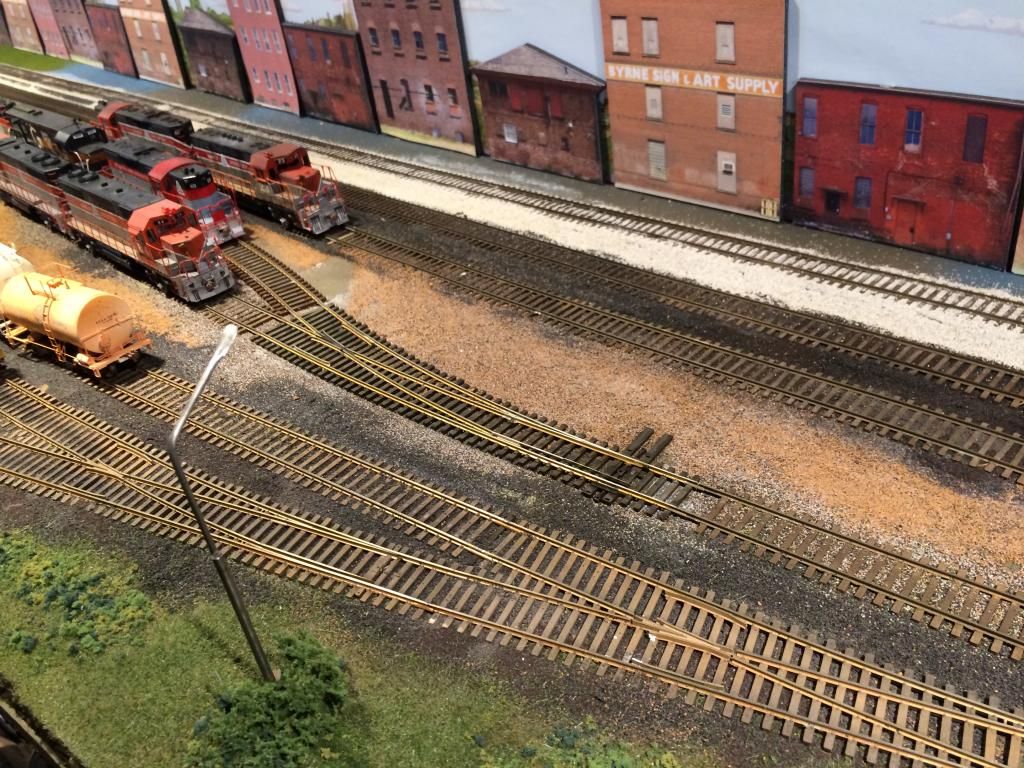 I had to move some tracks to be able to use a curved turnout as all of the extra turnouts that I have tucked away are curved.
Thanks for stopping by and come back again soon!