I put some boaters in Alder stream today. This scene is coming along nicely.
Cut in the turnout for the new branch. Started cutting in where the stream will pass through the scene.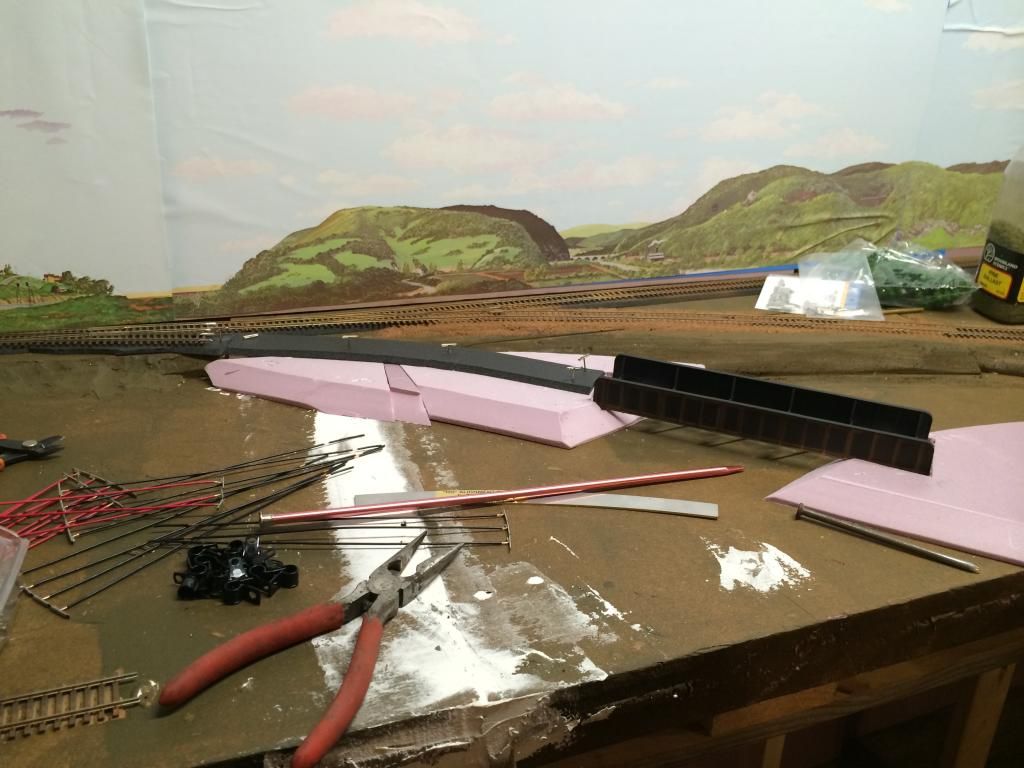 Working on making up some potato fields in bloom. I made this up today by halving some corrugated cardboard and coating it with dirt. When it was dry, I hit the top of the "hills" with more brown latex and sprinkled on ground foam. As a last touch, I hit it with some hairspray and with foam for blossoms.